How to Win at Slots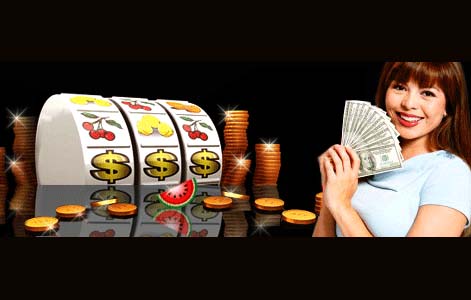 Slots are easy to play, but hard to beat. The good news, though, is that you can boost your chances of winning by concentrating on three aspects:
Return to player (RTP)
Bankroll management
Comps
Let's discuss each of these aspects further so that you can improve your chances of winning.
Finding Slots with High RTP
Return to player, a.k.a. payback, is the average amount of money that slots games pay back. If a slot machine is programmed to offer 96% RTP, then the average player will win back $0.96 on every dollar they wager.
This is simple enough to understand. But the catch is that you actually have to go out and find the highest-paying slots. After all, casinos don't offer blinking advertisements on which of their games are easiest to beat.
Finding the top slots RTP breaks down into two segments, including online slots and land-based slot machines. Keep reading to see how to find the best games in each arena.
How to Find the Highest-Paying Online Slots
The good news about looking for internet slots payback is that there's plenty of available information. You can spend time on Google or Bing and find RTP for individual online slots. This is especially helpful if there's a specific game you enjoy playing and want to know the payback.
Now let's say that you're a fan of a specific gaming provider like Microgaming, NetEnt, Playtech or Novomatic. In this case, you can google the provider along with the term slots RTP to find out what payback their games offer.
This is possible because internet gaming providers supply their games to a variety of online casinos. And you can usually expect slots games to have the same RTP at all of the casinos where they're offered.
Let's use Playtech as an example. We googled this provider along with the term "highest slots RTP" and found a site that lists their highest-paying games. Here's a look at their top options in terms of payback:
Goblin's Cave = 99.3%
Ocean Princess = 99.1%
Ugga Bugga = 99.1%
Tropic Reels = 99.0%
The easiest way to find online slots payback is to look at online slots and their help screens. Some slots show their RTP within this section. Unfortunately, not all games list payback in their help screen, which is when you must use one of the methods we covered above.
How to Find the Highest-Paying Land-Based Slots
Brick-and-mortar casinos present a difficult challenge with regard to finding slot machine RTP. And the challenge is the fact that casinos can order different RTP than the next casino. This differs from online gaming providers, which normally offer the same payback no matter the casino.
The best method for finding payback for a land-based slot machine is to look at the game itself. The hope is that the manufacturer puts RTP for the game within the help screen.
If not, then another way to identify high payback is by looking at the coin denomination. This is by no means an exact science. But generally speaking, the higher the coin denomination, the better the payback.
Of course, you also have to consider that larger coins will eat your bankroll faster regardless of the payback. Let's look an example:
You play nickel and dollar denomination slot machines for 1,000 spins each.
The nickel game has 90% payback and the dollar game has 95% payback.
Your theoretical losses are $5 on the nickel game (1,000 x 0.05 x 0.10).
Your theoretical losses are $50 on the dollar game (1,000 x 1 x 0.05).
As you can see, you stand to lose less with the lower coin denomination even though it has worse payback. But if you're a high roller, then you'll appreciate the fact that you're also getting higher RTP on average.
The downside is that you just can't find as much information on slots payback in brick-and-mortar casinos. But hopefully you choose a game with the RTP listed in the help section. If not, use the coin denomination to get a rough guideline on how much the game will pay.
Consider Volatility Too
RTP is the one factor that'll determine your long-term chances of winning. But what about the short term?
This is where volatility comes into play. Volatility is used to describe how much results can vary from the statistical average. With regard to slots, this term best reflects how far short-term results deviate from payback.
The truth is that there's no concise number that shows you the volatility of a slot machine. Instead, this is a judgment call that you make by looking at the jackpot size and the distribution of payouts. Let's look at examples of what would be high and low volatility slots:
High volatility slot machine
Big jackpot
Other large payouts
Few small payouts
Low volatility slot machine
Small jackpot
Few large payouts
Several small payouts
As you can see, key factors in determining volatility include the jackpot and number of small payouts. If you want to win frequently, then you're probably not going to find this with a game that has a really big jackpot.
Managing Your Slots Bankroll
Slots bankroll management is key so that you can play longer and avoid over-spending. The best place to start with bankroll management is figuring out how much expendable money you can put towards slot machines.
We suggest figuring out your personal finances, including how much money you make each week/month and the amount you spend on bills and other necessities. The gap represents the expendable income that you can put towards slots.
We don't suggest that you pour all of your money towards slot machines because you should be saving some too. But the key is to make sure you never spend money that you can't afford to lose.
An example would be if you made $2,500 per month (after taxes) and spent $1,800 per month on bills and necessities. This leaves you with $700 in expendable income. You can then take $400 of this amount and play slots with it.
If you're really disciplined, you can wait a few months and build your bankroll. In the meantime, you play free slots online and figure out what games you like the most.
In the case above, you have a bankroll worth $1,200 after three months. You can then add more money every month that goes by.
Figuring Out what Games You'll Play
The next step is to decide what games you normally play with regard to coin denomination and paylines. This helps you figure out what your average bet size will be.
It's also nice if you have prior slots experience and already know what coin denomination and lines you normally deal with. If you don't, then you'll need to decide what average bets you're comfortable with.
The typical online slot allows you to adjust the coin denomination from $0.01 to $1.00 or more. But paylines are fixed at 25-50 in many modern online slots. This means that your minimum bet would range from $0.25 to $0.50 if you use a $0.01 coin on each fixed payline.
Land-based slot machines also have fixed payline games called penny slot machines. These are called penny slots because you only have to put one cent on each line. However, you may be dealing with even more fixed lines than with online slots.
Create a Unit Size
Perhaps you don't mind dealing with your bankroll in terms of money. But some players find it helpful to break their bankroll into units for simplicity's sake. Here's an example of how to turn your bankroll into units:
You have a $400 bankroll.
You normally play 50-line slots with $0.01 coin sizes ($0.50 overall).
Your unit size is $0.50.
You have 800 units in your bankroll.
As long as you keep your bet size is consistent at $0.50, you can look at each wager as a unit. Of course, you can also decrease your bet to $0.25 and look at this as half a unit, or increase to $1.00 and view this as two units.
Whatever the case, many slots players find it easier to keep track of their bankroll when dealing with units.
How Many Units do You Need per Hour?
Some players want to know how many hours their units will last. You can do the math and come up with a theoretical number.
But the problem is that slot machines are more volatile than just about anything else the casino. This means that your theoretical losses may take a while to be determined.
However, we like using a rough estimation of units ranging from 250 to 350. The lower end of the spectrum is for less-volatile slots, and the higher and is for more-volatile games.
This isn't to say that you're going to actually lose between 250 and 350 units each hour you play. In fact, you can be one of the lucky players who hits a huge payout and ends up with a large profit.
But it's best to prepare for the worst when it comes to slots since they're negative expectation games. And we recommend that you go into every session knowing that it's a possibility you can lose a few hundred betting units every hour. As long as you think this way, you'll never be surprised during losing streaks.
Finding Good Slots Comps
One more step that definitely shouldn't be overlooked involves making sure that you get the best slots comps.
Most casinos are roughly equal in terms of what rewards they offer players. However, you can find some separation between casinos with a little research. That said, let's cover what you need to do to get good comps in both land-based and online casinos.
Land-based Slots Comps
The first thing that you need to do is make sure you're in line for comps in the first place. After all, casino employees don't watch slot machine players to judge how many comps they're worth. Instead, you need a slots club card that you can insert into a machine.
The easiest way to join the slots club is by signing up at a casino's player's desk. You may also find a section to sign up at the casino's website.
Some casinos are linked to others because they're run by the same company. In these cases, you only need to sign up at one of the company's properties. You can then use your slots club card anywhere at their casinos.
As for figuring out which casino offers the best comps, you may be able to find this out by looking at details on the casino's website.
Other times you just have to google different things and see which casinos have the best reputation for showering players with comps. Hard Rock, MGM, Palms, and Gold Coast all have reputations among Las Vegas for offering good comps.
Also note that you'll receive plenty of offers through the mail as a member of the slots club. These offers can include anything from free play to a free meal for you and your partner.
Online Slots Comps
Playing at online casinos is nice because you normally don't even have to sign up for the loyalty program. Instead, you're eligible for rewards as soon as you begin making bets on slots games.
The only thing is that you need to make a deposit first before you collect rewards. This involves finding a banking option that you can use, then funding the option so that you can make the deposit.
Some online casinos force you to play first before they send you a VIP program invitation. You should avoid these sites, though, because the majority of casinos won't offer you rewards right away.
The more slots you play in an online casino, the higher your move up in loyalty status. This means that you'll be eligible for bigger and better rewards down the line.
You can compare how good online casino loyalty programs are by visiting their VIP pages. Here you can see what kind of points-to-cash exchange rates are offered along with how much you must wager to receive points.
The goal is to get information on a variety of online casinos and choose the one that offers the best rewards. Of course, you can also look up internet casino reviews and/or perform a google search is to see what reputation a casino has for delivering comps.
Final Thoughts on How to Win at Slots
You can never guarantee that you're going to win with slots. But what you can do is put some work into improving your chances of beating these games and collecting the highest comps.
The information we've discussed in this guide should help you boost your odds of winning with slots. This is especially the case when it comes to finding games that offer the highest RTP.
You should also consider what you're looking for in terms of volatility. Are you mainly concerned with winning big payouts and could care less about how long your bankroll lasts? Or are you looking to pick up lots of wins and maximize your time on the machines?
One more thing to do is research casino VIP programs to find one that offers good rewards. This may not be the most exciting thing to do in the world. But it's worth it when you continually earn great comps over a long time period.
« BACK